Regenerating the wool industry for the 21st Century
We joined forces based on our shared love of British Wool. The Wool Library is a grassroots organisation growing partnerships, networks and connections. By sharing knowledge and skills, our aim is to establish the conditions in which British wool farmers, suppliers, designers, makers & creators can flourish.
Wear what you love
There's more to know than Merino! From the fine Southdown to the lustrous Cotswold, wool is a beautifully diverse, versatile and hard-wearing material, that should be used with intent. We combine expert innovation with natural, high-quality raw fleeces and craftsmanship to produce materials designers and makers can trust; and in turn, use to make their own quality pieces.
By showcasing the natural diversity and potential for the different tactile qualities of sheep breeds across the UK we can create positive collaborative change, with a careful cultural and environmental impact.
Learn more
The Wool Library Process
The raw fibre producers
We enable the sourcing and creation of yarn and other wool-based materials with breed specific British wool carefully sourced directly from our farmer friends in collaboration with British Wool's traceability programme.
ONLINE SHOP LAUNCHING SOON
100% British Cheviot super chunky chain yarn
Our online shop will be filled with fully traceable British breed specific yarns, raw fleeces, combed and carded materials and much more!
For wholesale enquiries please send us an email.
Online shop launching soon
Cheviot yarn blends
Our selection of fully traceable British Cheviot yarn blends will be available to purchase directly from us very soon!
For wholesale enquiries please send us an email.
Pattern kits
Collaborative pattern making
We believe in the power of collaboration, to test out our yarns suitability for different uses we have some really exciting pattern collaborations in the works.
If you are a knitwear designer, and fancy testing out some of our yarns, send us an email and we can chat further about the possibilities for our 2022/2023 ranges.
Shop The Wool Library
We've joined together with British Wool Farmers, Suppliers, Designers, Makers and Creators, empowering them to take responsibility for the future of British wool.
Our online shop will be launching very soon!
From the shelf
Specially selected works from the library
Sign up to The Shelf
Receive the latest in industry news along with regular updates from the Wool Library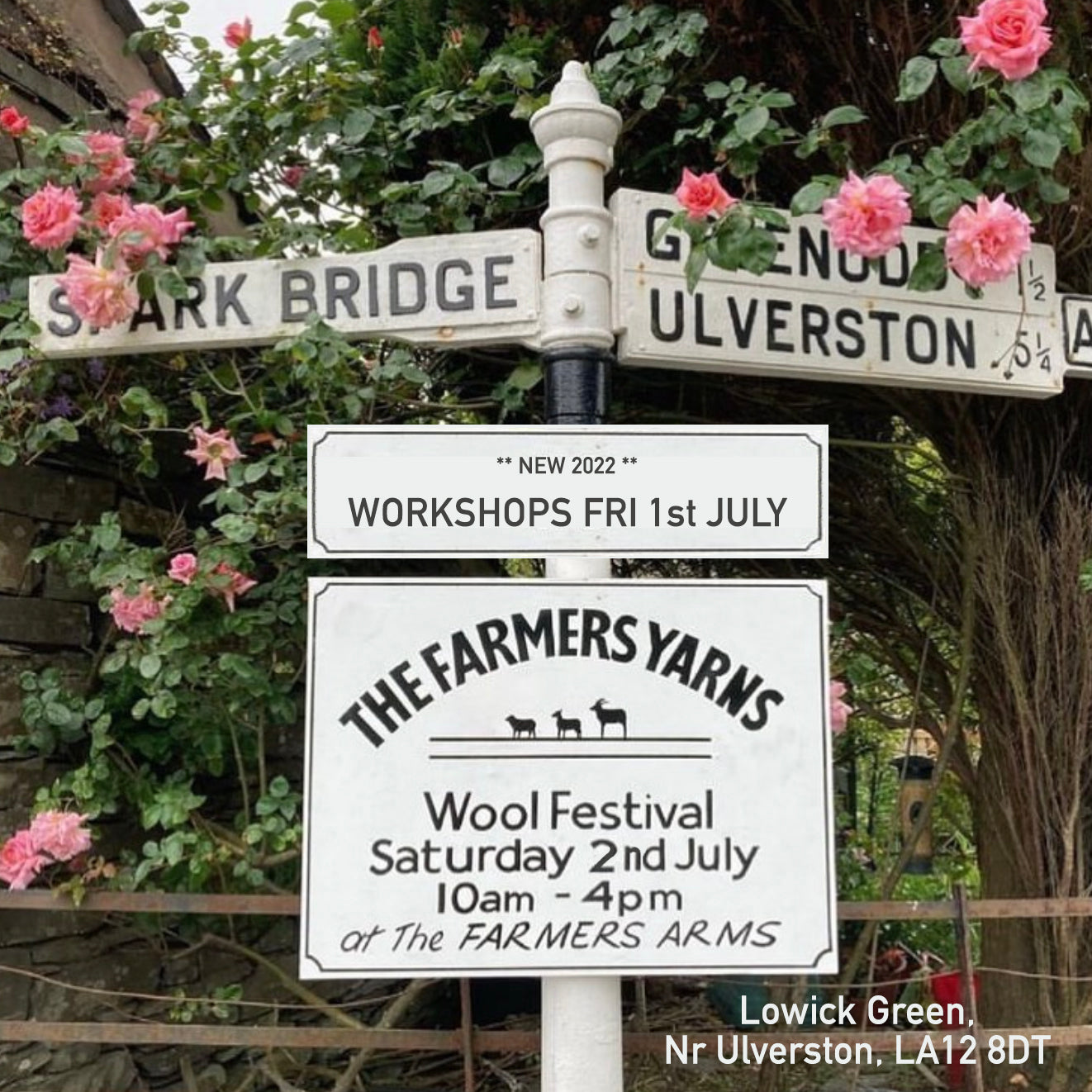 The Farmers Yarn Show
The Farmer's Yarns Show is a Cumbrian wool event that showcases farm-2-yarn micro businesses. Wool is a fantastic, natural, biodegradable resource that is currently undervalued.
The show highlights and celebrates the positive impact those making the most of this fibre can have. It brings together people open to knowledge sharing and collaborative working.
Explore The Show