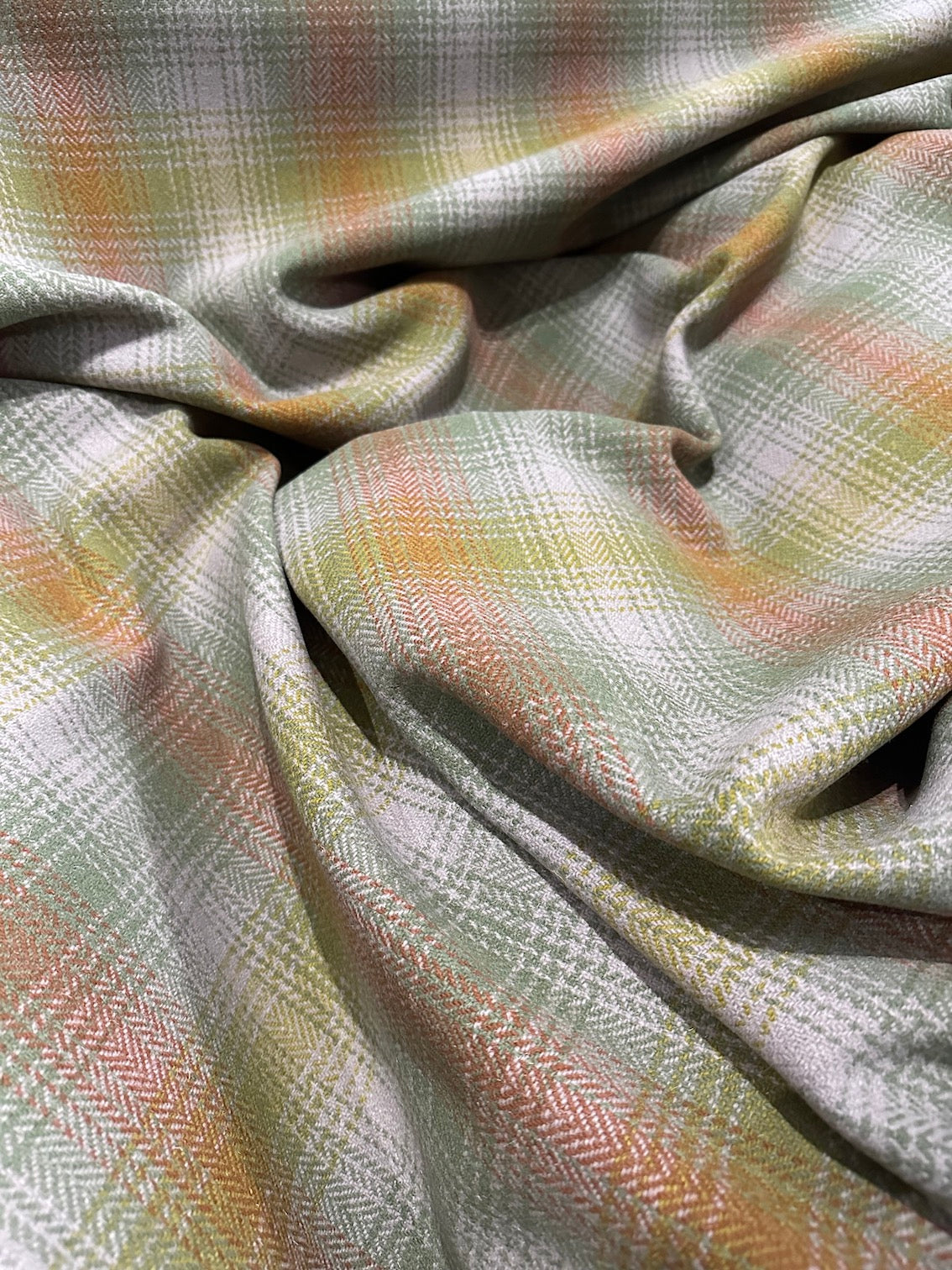 Cheviot Wool Tweed
Using renowned sheep farmer Joyce Campbell's Cheviot wool, we have created a beautiful tweed that reflects her farmed landscape. Joyce works hard to produce top quality North Country Cheviots, but also to protect and enhance the land at Armadale Farm.
Armadale Farm is a 6,000 acre hill farm in Sutherland Scotland and having visited and taken photos of the heather, peat broch, a kind of Iron Age roundhouse found only in Scotland, these colours and shapes were used in the design of the tweed.
 Designs by  Louise Dixon
The tweed is approx. 150cm wide
100% Cheviot wool from Armadale Farm
All processing including grading, washing, spinning, dying, weaving and finishing are done in the North West of England, in Bradford, Huddersfield and Oldham.
Fully traceable, breed specific wool
We believe in the inherent value and potential of British wool. We believe by offering our knowledge generously we can help to build bespoke yarn and fleece projects that fulfil the needs of different brands and support their individual journey, that helps us to continue to build an ethical system that connects a community of like-minded people.
Coming soon
Experimenting with blends
We have been working on creating a library of yarns that pushes the boundaries of how we can utilise British wool for different end yarn types.
Experimenting with natural plant fibres and exciting breed blends, more information coming soon.
Yarn details
What we offer
We facilitate a range of options to optimise your use of British wool - from off the shelf yarns, to a fully bespoke yarn design service, we help you to connect with fully traceable British yarn and wool products.
The potential for wool
Digging deeper
Want to find out more about how you can turn your own raw fleeces into finished products? Get in touch with us to find out how we can help you on your journey.