The Farmers Yarns Wool Festival 2022
01.04.22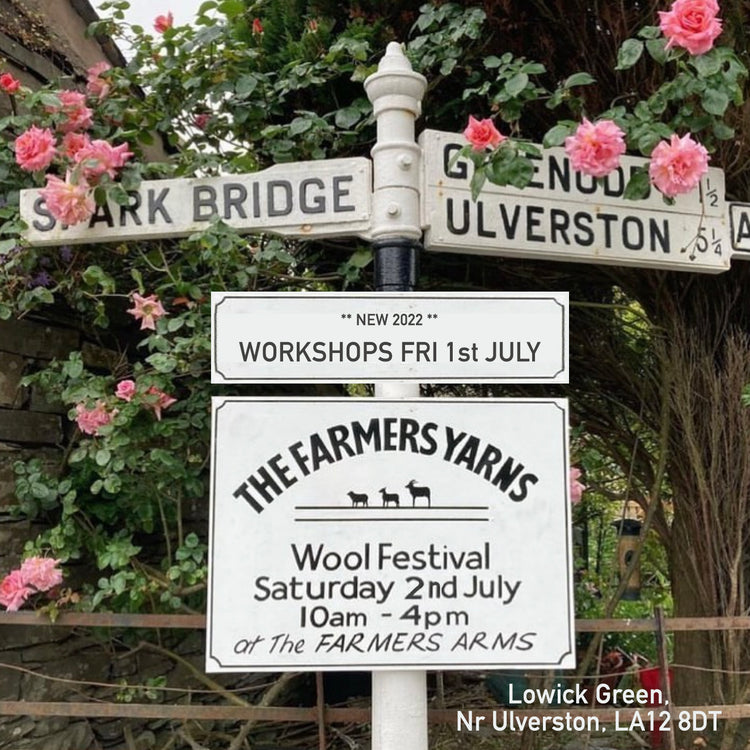 We're back!
Maria and Zoe have been busy behind the scenes planning for a great second year show! We're coming back to the fantastic Farmers Arms on Sat 2nd July, bringing together a great set of makers all showcasing and championing British Wool.
You'll find everything from luxury knitwear to felting lessons.There'll also be rare breed raw fleece available for hand spinning, sheep shearing demonstrations and some rare and native breed sheep for you to meet.
.
The day will conclude with a 'knit-working social' from 4.30pm in The Farmers Arms pub - food and drinks available all evening.
.
Refreshments and light lunches will be available throughout the day from The Farmer's Arms kitchen, along with their open Honest shop and stalls featuring local artisans.
.
Confirmed stalls include: River Knits, Northern Yarn, Oubas, Sheepfold, Susan Crawford, Lucy Locket Land, The Felted Herdwick, Chrissie Day, Hawkshaw Sheep, The Wool Clip, Hawes Studio, Westmorland Upholster, Doulton Border Leicester Sheep, Farm Yarn UK, Westfield Croft, Ullswater Felt Art, RBST, Lily Knits in Cumbria, Leaf, The Woolist and Shear Delight.
Location: The Farmers Arms, Lowick Green, Nr Ulverston, LA12 8DT
.
Admission: Free
.
Car parking: Free
Choosing a selection results in a full page refresh.
Something went wrong, please contact us!