Collaborating to create a circular wool industry
A Natural Fit
We began working together to strengthen our common values and combining our independent knowledge of different yet overlapping sectors to create a workable new business model that encompasses change and empowers all involved from raw materials through to end users. Working from the ground up, to facilitate an educational journey and see how the needs of each user group can be met and satisfied valuing their skilled input -from farmers, through to designers, producers and end consumers.
Following Nature's Principles
Working with nature makes sense. She does all the hard work, we just need to protect, preserve and learn from her. Our ethos is that businesses should put more back into the world than they take out, restoring balance; promoting regeneration, reducing impact, raising standards and enriching the diverse landscape to ensure a future for a thriving community of wildlife and humans.
Keepers of the Thread
We put ourselves to good use by introducing new knowledge and a diverse ecosystem of curated partners. Pulling on our shared experience and understanding, we work as a collective to nurture a regenerative wool economy.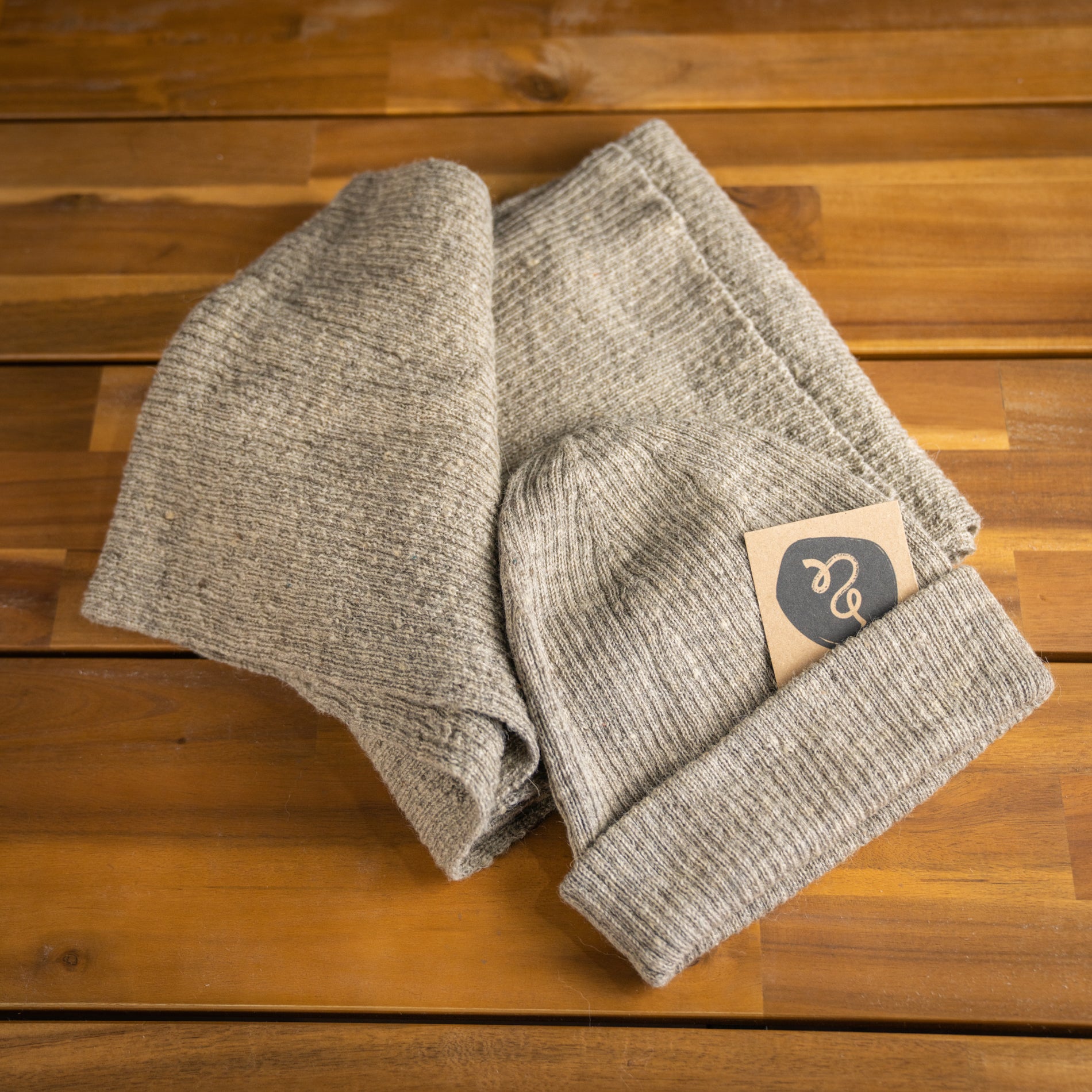 Wear What You Love
From hardy Herdwicks hefted across the Lake District, to the long lustrous staple of the Teeswater sheep, each breed has their own story, unique fleece properties and material potential. We combine expert innovation with natural, high-quality materials and craftsmanship to facilitate and help produce yarn and wool pieces that enhance the inherent value and potential of British wool.
Radical Mindset
We're not structured in a traditional way. Like nature, we grow and adapt to suit the environment or challenges thrown our way. We value the social aspect of our business, because the more people we work with, collaborate with and support, the more support we have – and that's when change happens.
We'd love to chat more to you if you have an idea or are interested in how we can work together to enhance the use of British wool.
Choosing a selection results in a full page refresh.
Something went wrong, please contact us!